I am trying to decide if i should switch back to the screen mesh lid w/ plexi glass and take out my glass lid.
When my sliding glass lid broke i fixed it with some needlepoint canvas, this also helped regulate humidity and airflow. Except before my crabs all went down to molt i noticed it was falling apart. So while everyone was dug down i decided to fix it, again. The below picture is the lid now. It is more stable and holds together better. (It looks super sloppy i know)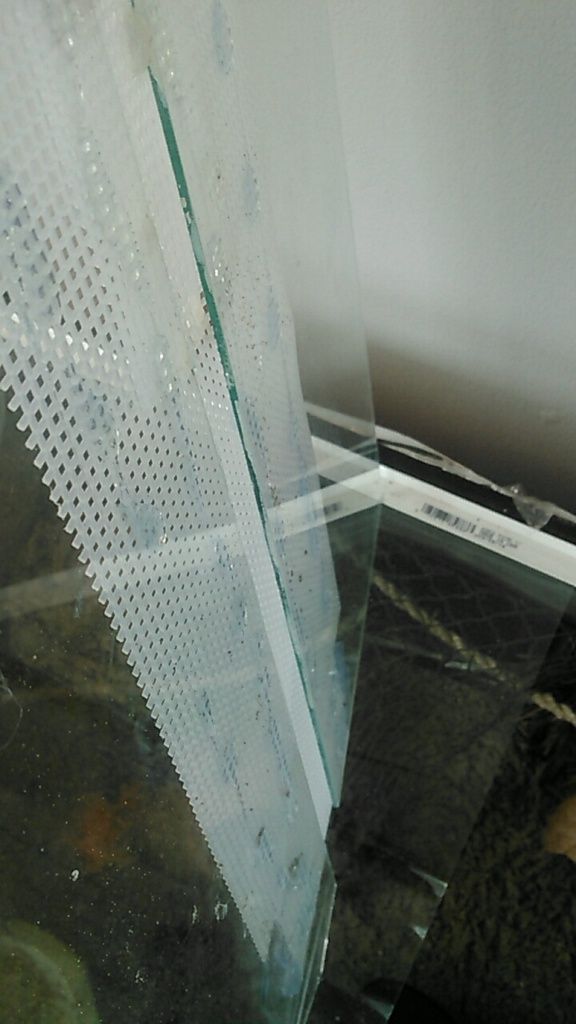 Now when i finished this i left it for about 16 hours and then checked the humidity/temp and realized my acurite was broken. (It just wasnt showing any numbers (even after i changed the battery)). After i went and got a new one i did the whole, moist bottle cap of salt in a plastic bag test, and left it for 6hrs. The temperature was correct but the humidity read 56. So I put it back in the tank hoping to see it read 61 (right?) but instead i get it almost at 90.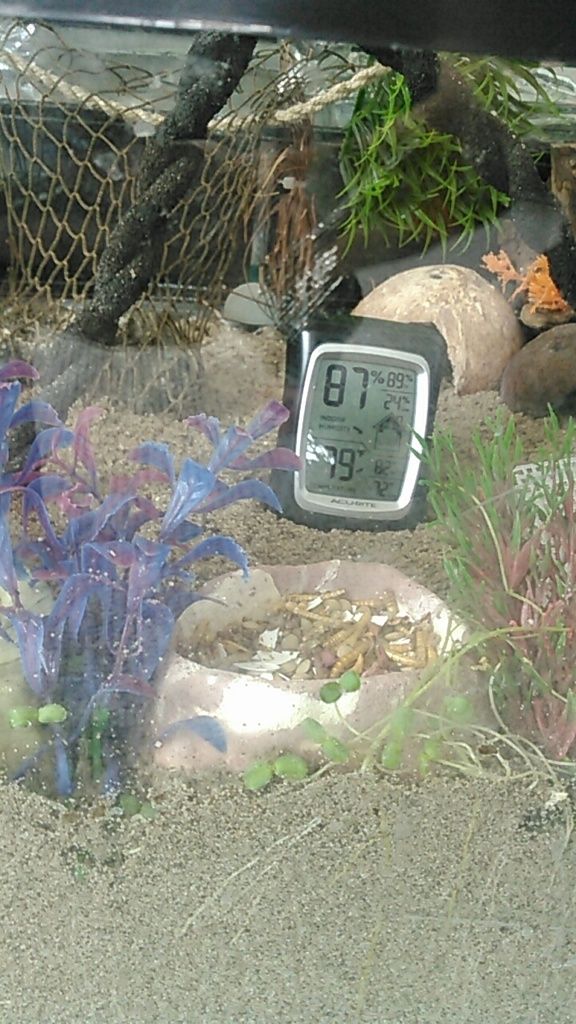 I cant tell if my tanks humidity is just insane because of these lids or if the acurite is freaking out a bit.
Anyways thats my problem. Before i go out and buy a new lid and take apart this one does anyone have any suggestions? I tried slicing the corners of my glass lid but somehow thats how one of my crabs escaped so im not doing that one again lol But any other thoughts would be appreciated. Thanks =)