So, other than the lid I'll be getting tomorrow and shower caddies I can't seem to find, I have everything for getting my Crabitat set up!
I'm taking a dinner break as my back is screaming at me, and my measurements were off so I'm irritated on having to change everything, so thought I'd start to share my progress!
I mixed the sand and EE in a bucket. Literally 5:1, using a large yogurt container (5 scoops of sand, one scoop of EE). I've got about 8 inches in there now.
Now, the part I've stopped at, putting in my 2.5G tanks. Apparently, I was a quarter inch off to be able to sit them side by side at one end. Even less to have them sitting in each end. I am so annoyed by this because they now have to sit end to end at the front of the tank. I hate how it looks, and it takes up so much more floor space. I even took the black piece off the 35G to try and get them in each end, and literally needs a cm or two.

Anywhoo, this is how it looks right now.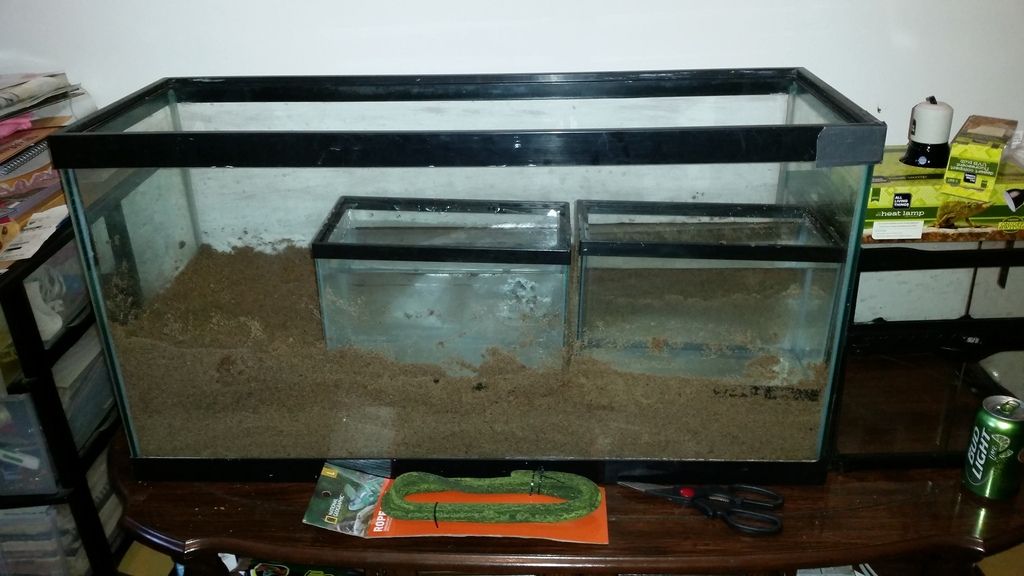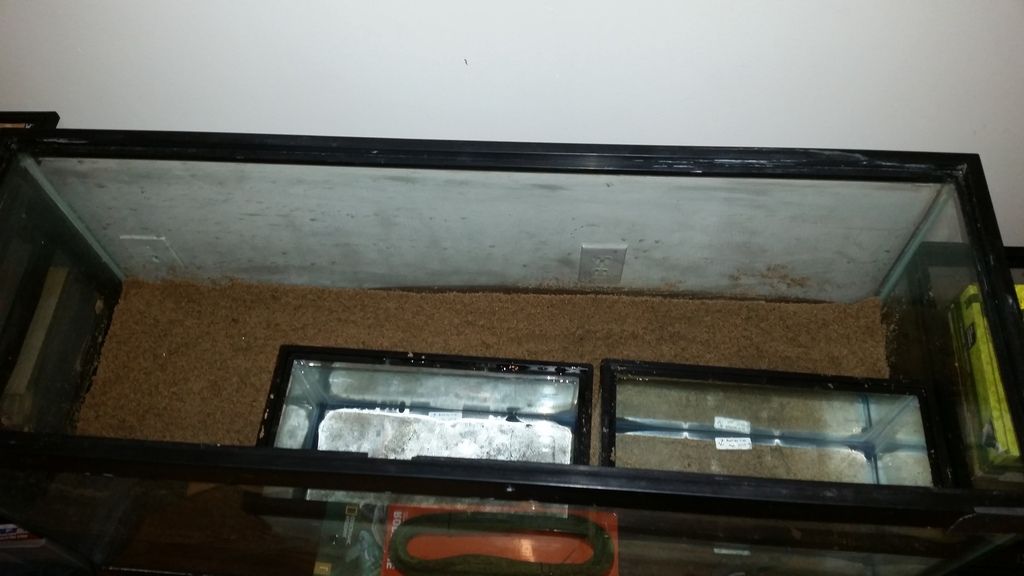 Yes, I know they're not completely level, but I was so irritated, and my back is killing me, so it's the best I could get them. I may or may not start adding deco etc tonight, but I have to be up early tomorrow for my friend to drive me to Lowe's etc.