Lots of updates as I came home with four little guys. I'll post their first pics in the appropriate thread though.
Now, I still have one big hammock and a couple new things that need a salt water soak, but my wisdom tooth has been a complete nightmare this evening, so this is as far as I got. I'm happy though.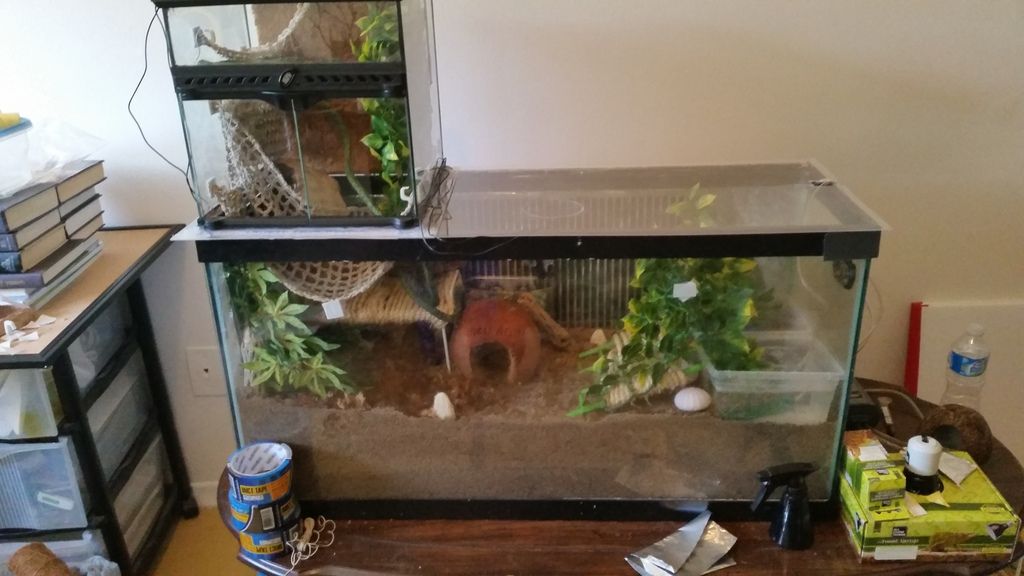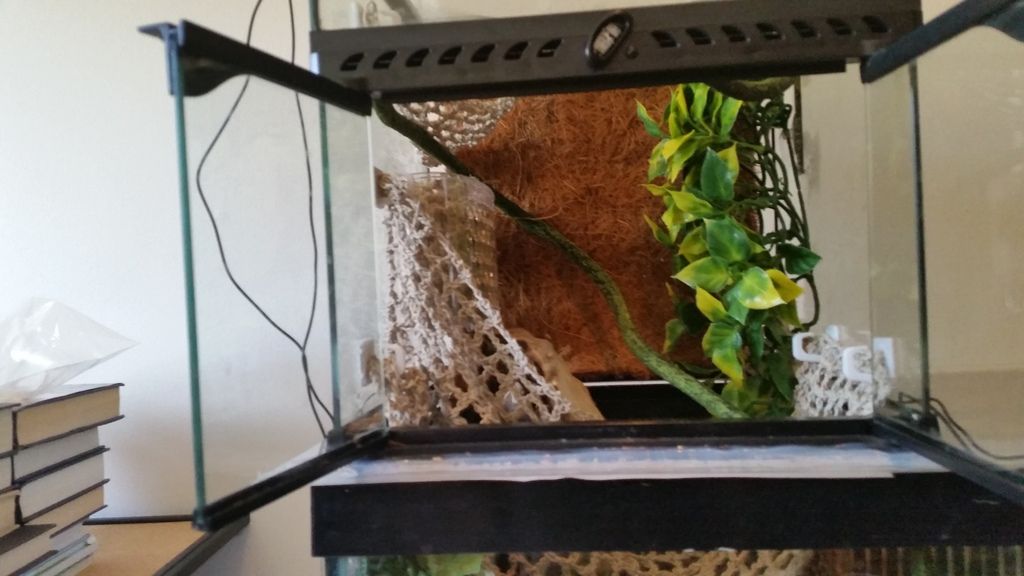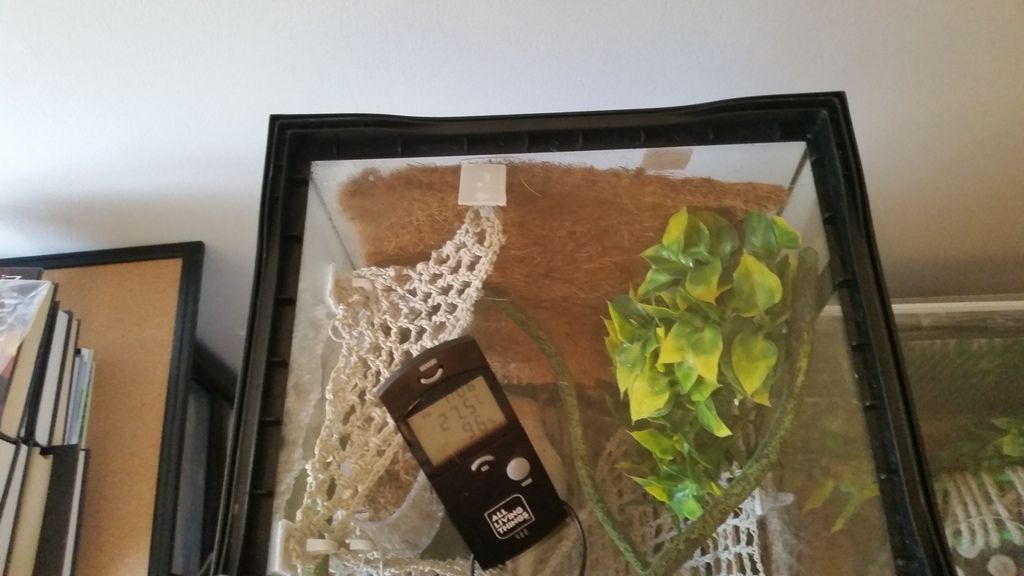 Unfortunately the velcro strips don't hold the coco fiber up the best.