My husband has wanted this dog since we moved here. She was living with a foster who adored her, but hoped she would live with someone with a disability and become a service dog because she felt that is where the dog's potential lies. This dog had another owner for almost a year when she was given back to the rescue because her owners were getting divorced and didn't think they would have time for the dog going forward.
I met her last night and just fell head over heels. She has the most awesome disposition! Sweet as can be, she is a pocket pitbull (mix with something else) and she is blind (has been since birth) and has some kind of facial tick that makes her look like she's growling even when she's not. Isn't the idea of a blind service dog just the best thing ever? I love it!
This is Mugsy. I won't be changing her name because recall really helps her navigate when she's lost you so I won't bother teaching her a new name. Iris, my little survivor, was so excited she thought we brought Mugsy home just for her. So funny, Mugs was trying to map out the house, and all Iris was doing was blocking her with play bows, running in circles, jumping over Mugs - anything she could think of to get Mugs to join in-but Mugs had an agenda that didn't include Iris.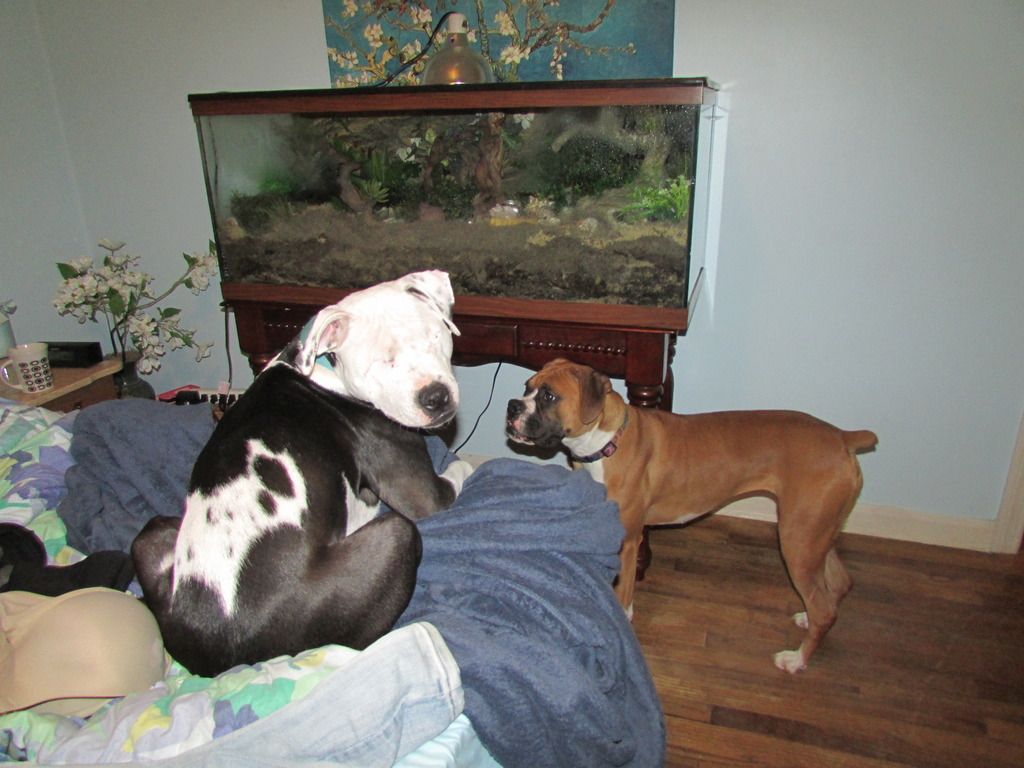 Mugsy is amazing. I think she would have the temperament for being trained as a service dog (which is our intention). She is very confident, relaxed, curious but cautious. She has no idea she is different from anyone else.