Here's the bigger guy first. He was named Sherman by his previous owners, but I'll probably change it once I can get a chance to check the sex of all three & decide on names. This guy doesn't think much of sitting still & has been on the go for most of the evening, exploring the new tank!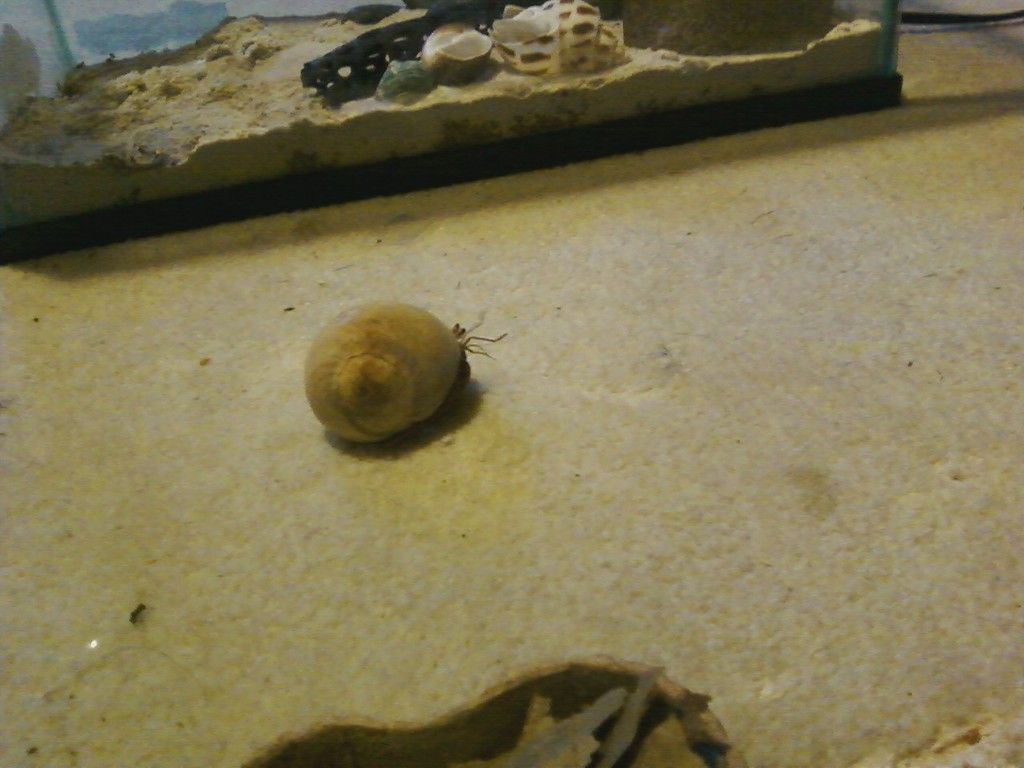 Then there are the two little guys from the other home. I was told this one in the painted shell was more social & he did come out for a close-up right away (sorry for the picture quality - awful cell phone):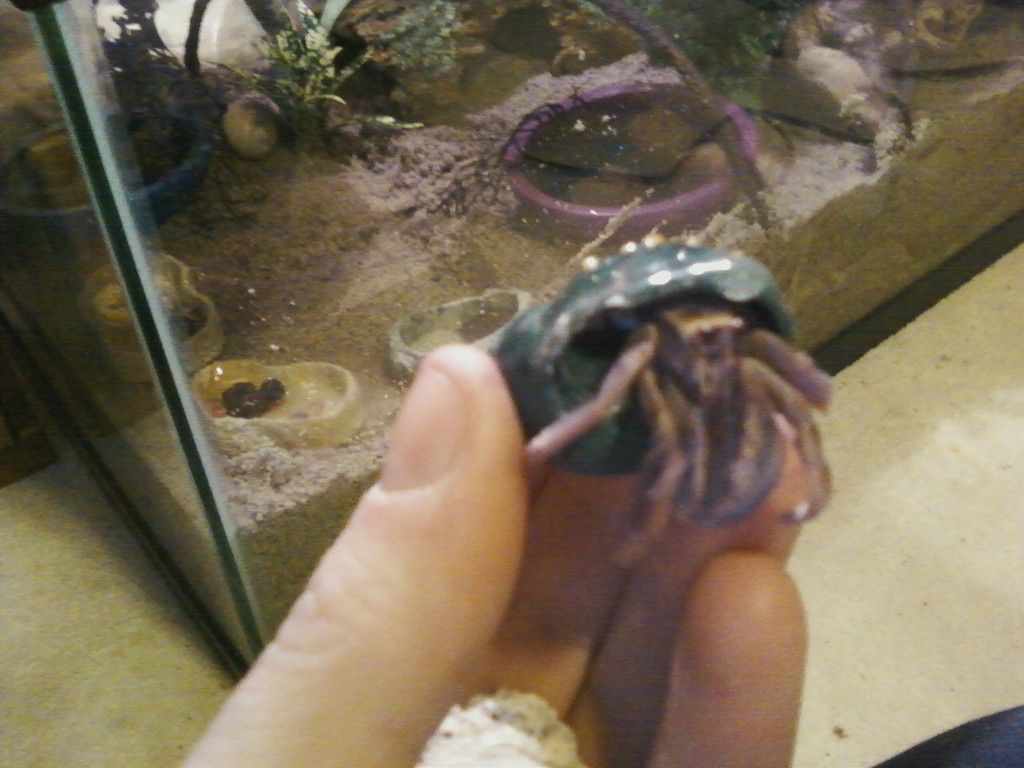 Since I put him in, though, he's mostly stuck to hiding under a fake log or underneath the shelves, so I haven't seen much more of him.
I was told his friend was very shy & won't come out. He hid until I dipped him in the freshwater pool (for the introductions, to try & avoid aggression), and then he came out to say hi (and maybe protest the dunk, who knows.

) -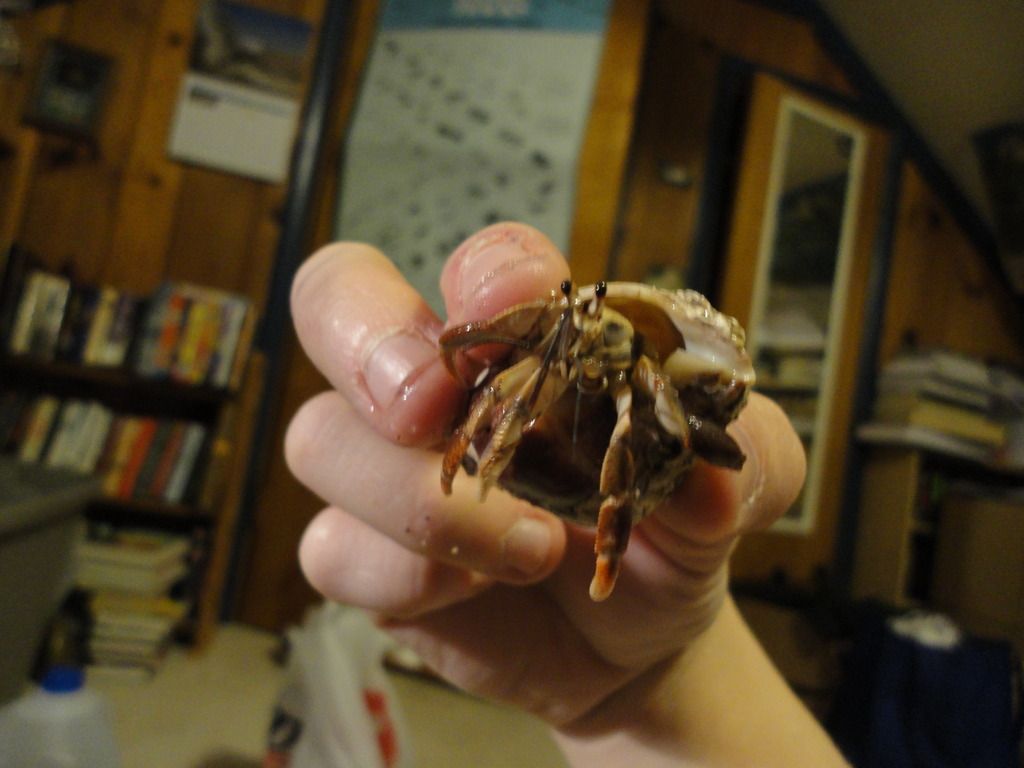 He's such a little cutie!! I'm already in love.

He's been doing a fair amount of exploring as well -