Hey, everyone!

Last night I was up for a while and there was a lot of crab activity.
I changed out the water in the saltwater pool, so they had some fresh water to go swimming about in! Needless to say, they definitely enjoyed it.

They also really loved their salad they had for dinner!

Without further adieu, we have my Ecuadorian eating some lettuce (if you enlarge these, you can see some really cool close-ups of the mouthparts that pull food into their mandible!) :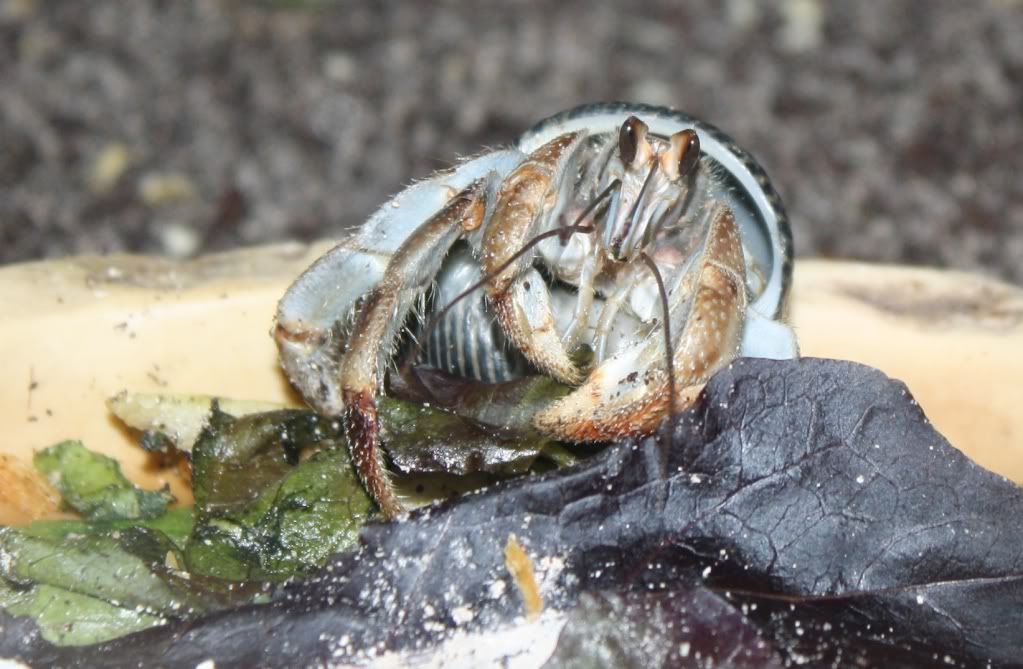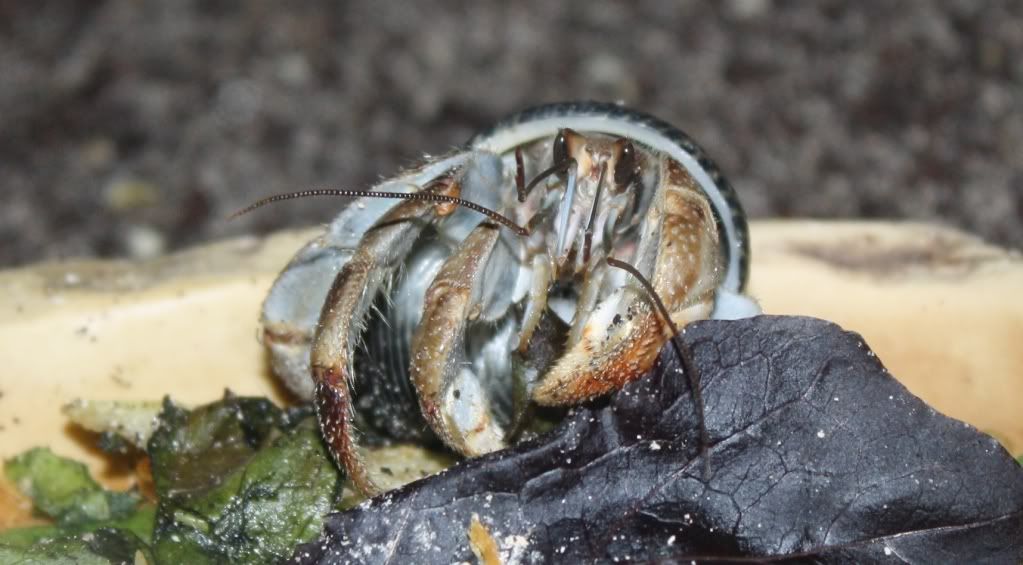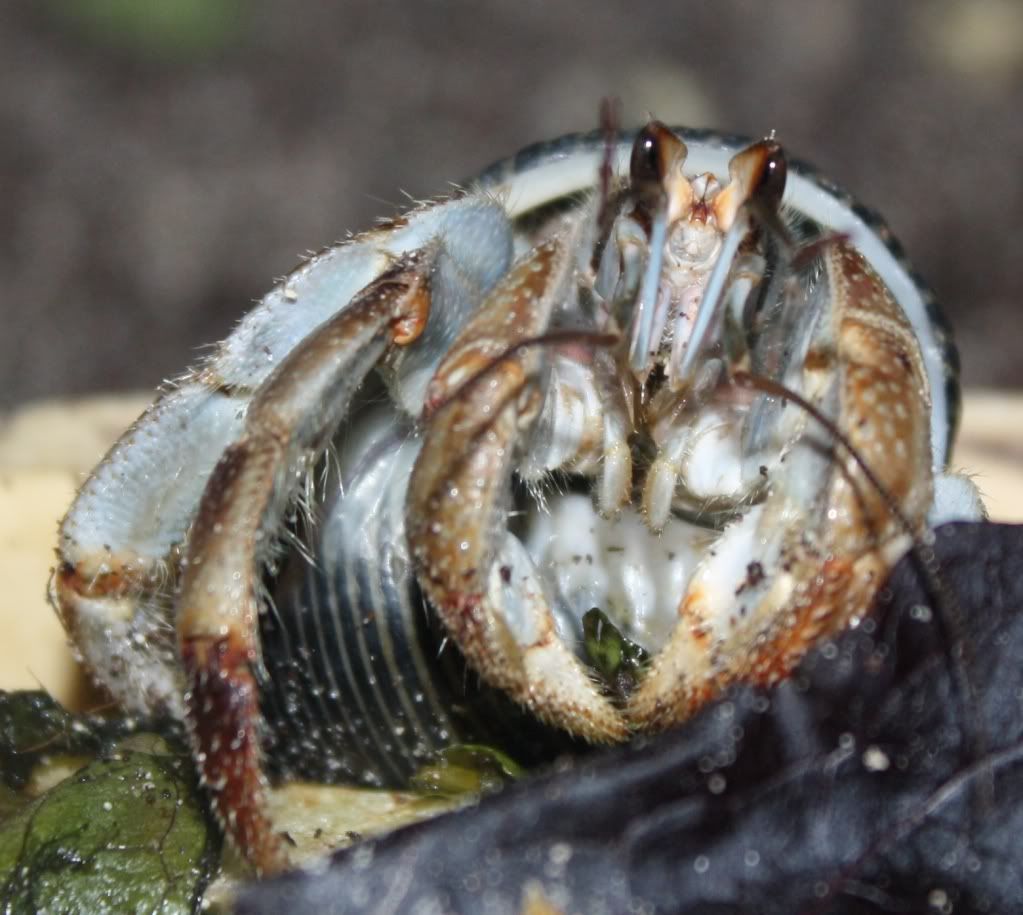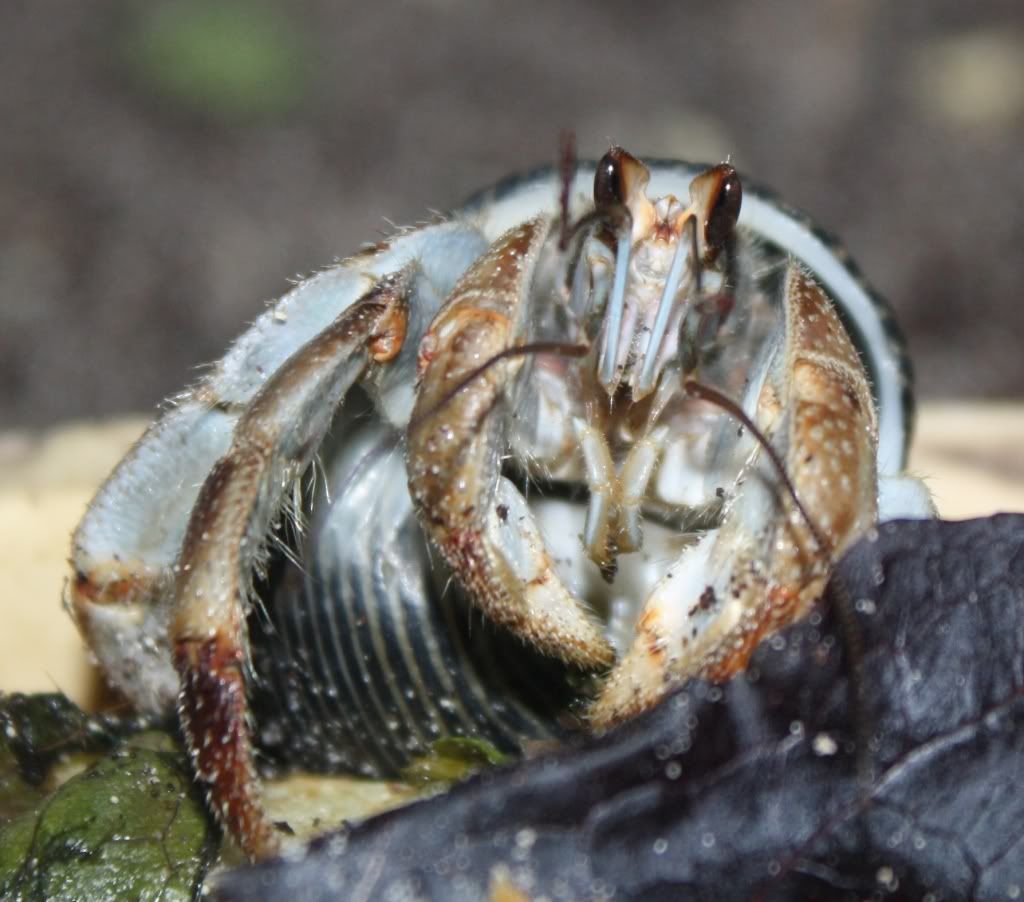 And once the Eccie had his/her fill, he/she moved onto some exploring: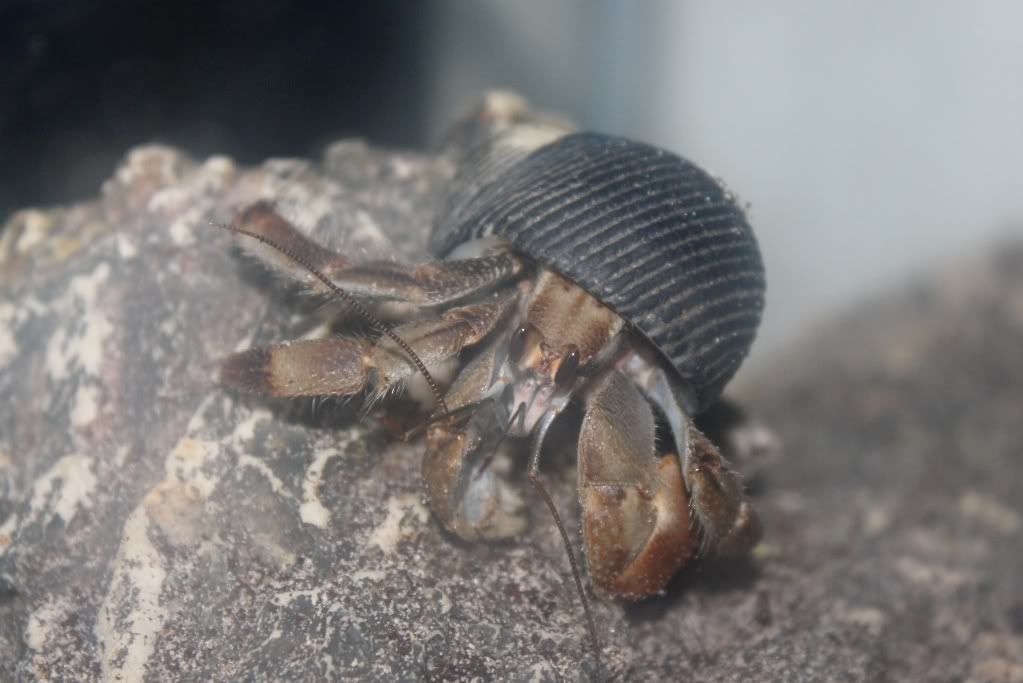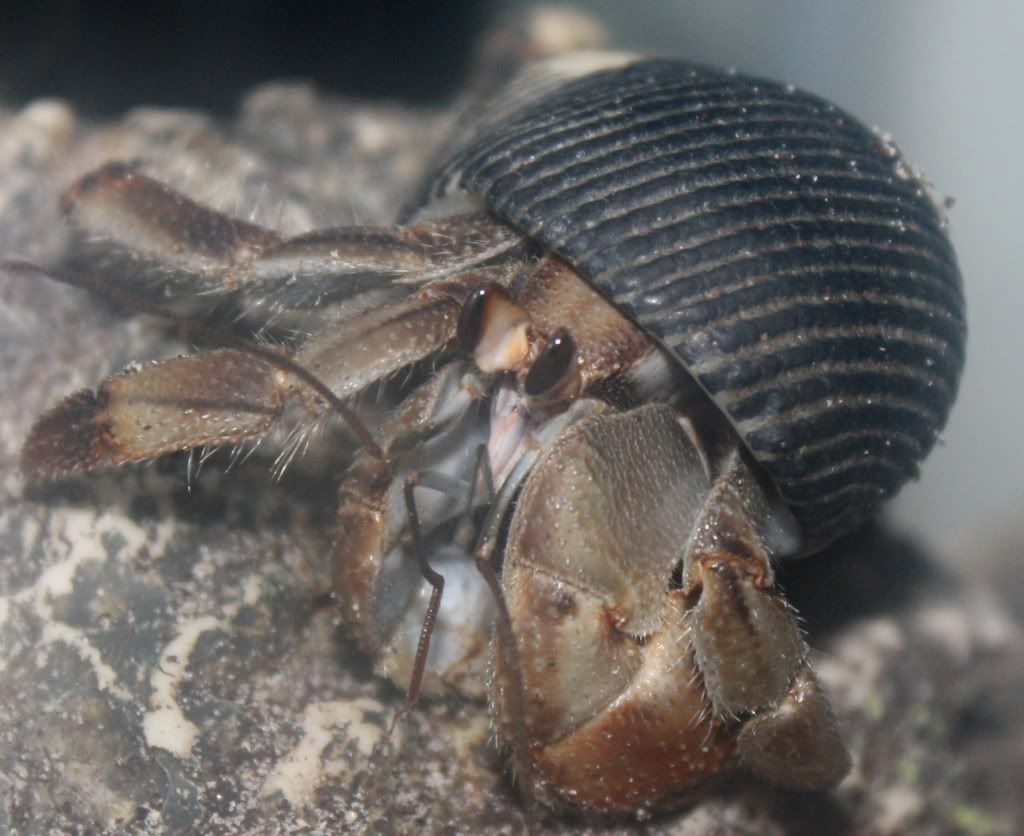 Some shots of one of my Violas, who checked out both the fresh and saltwater pools!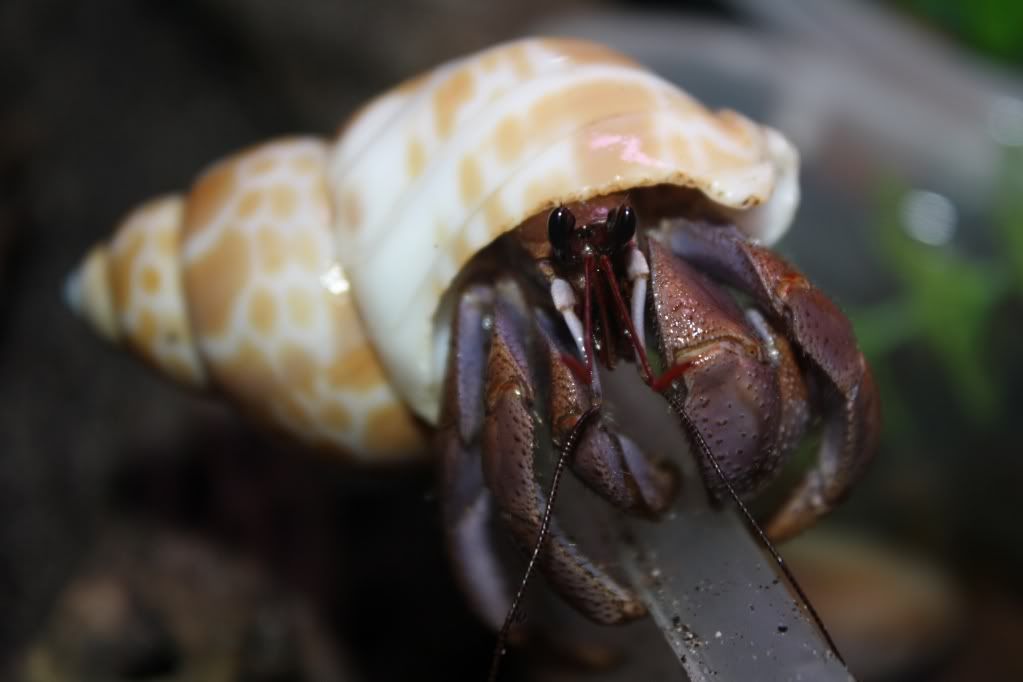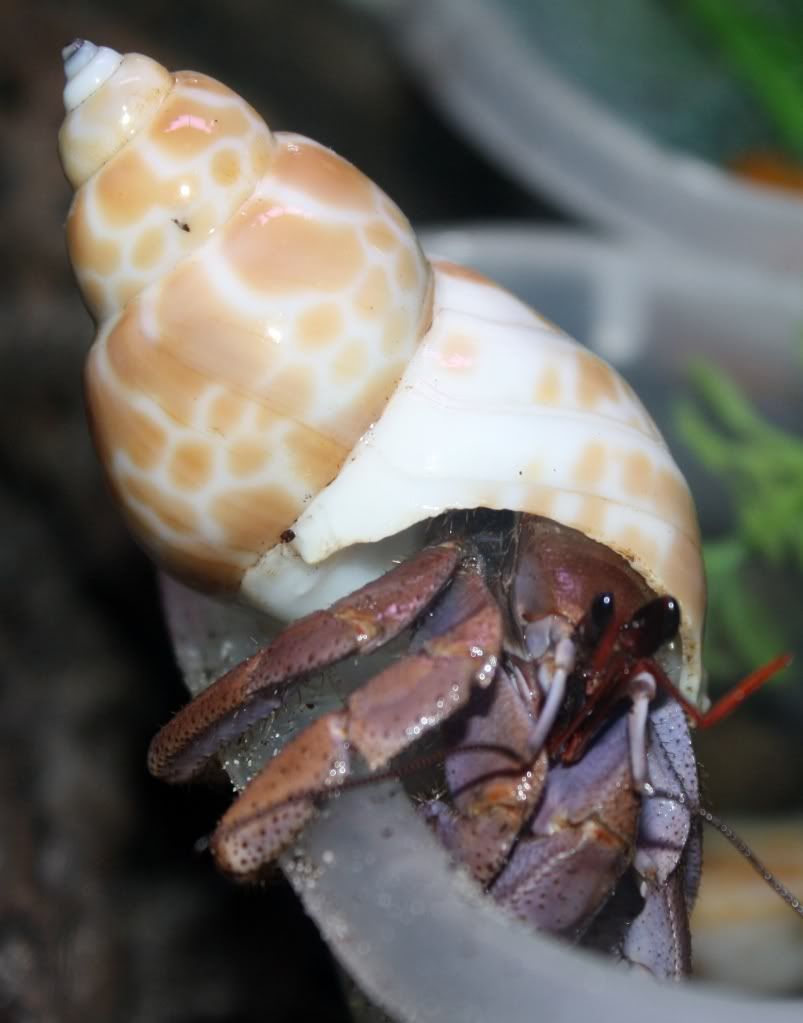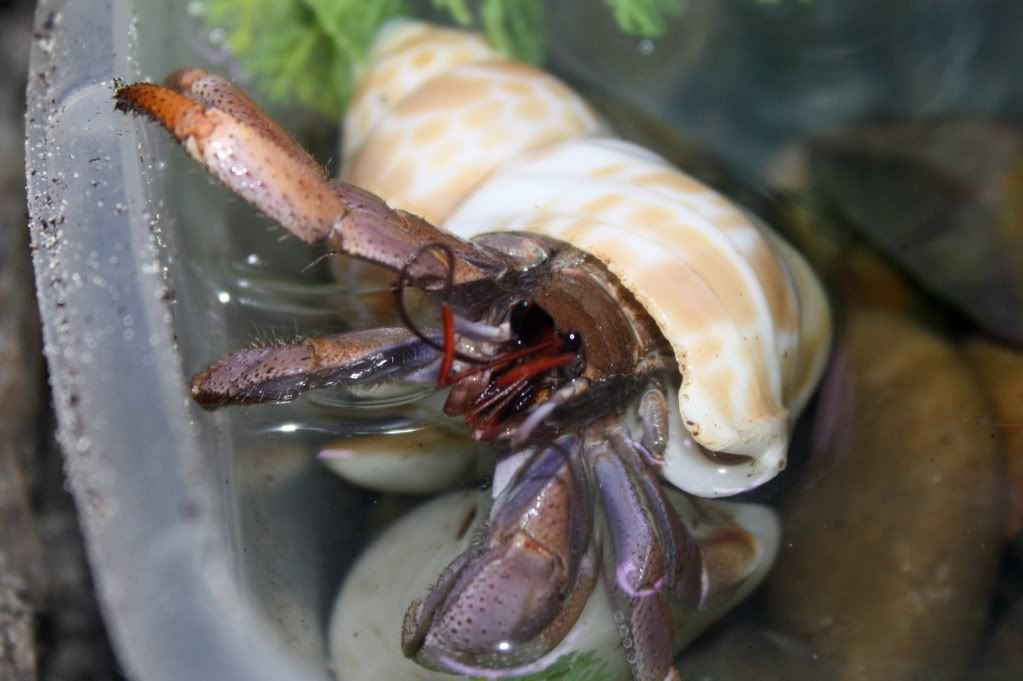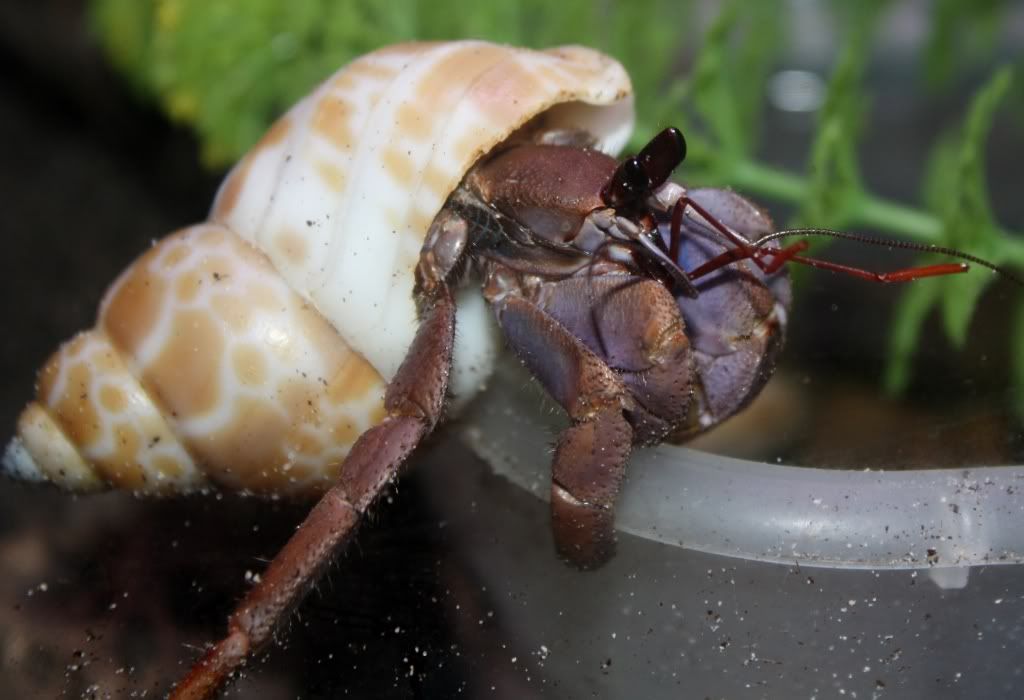 Another Viola decided to do some climbing instead: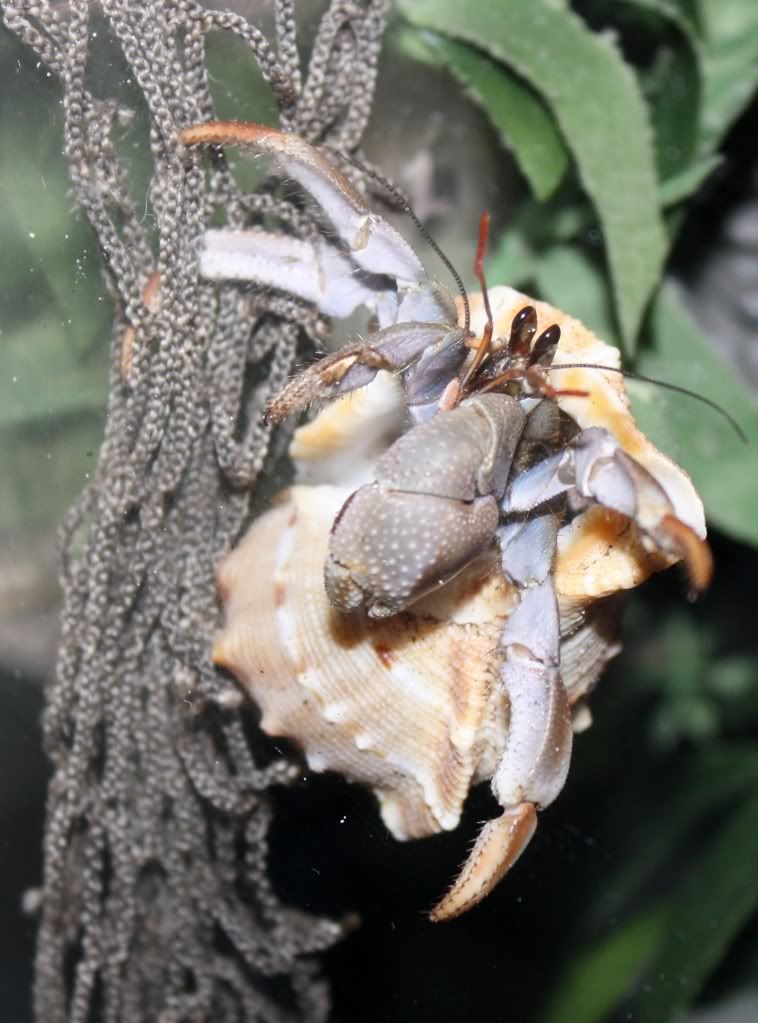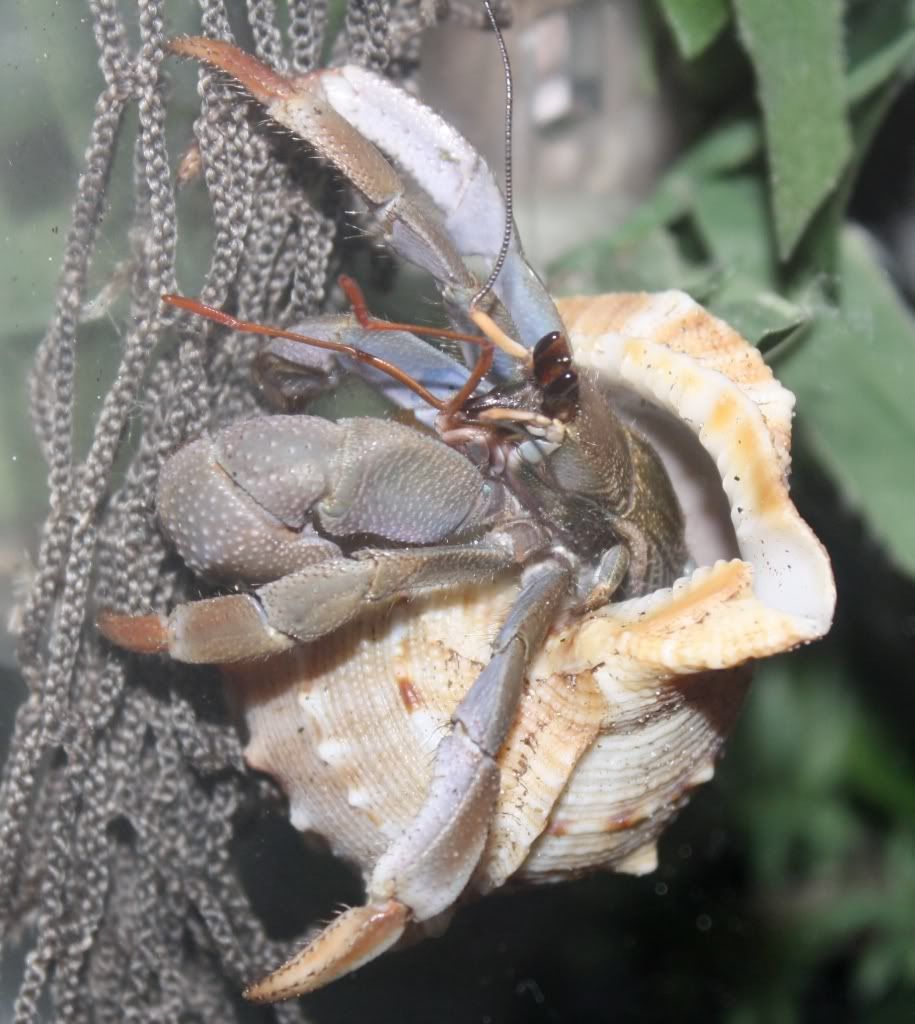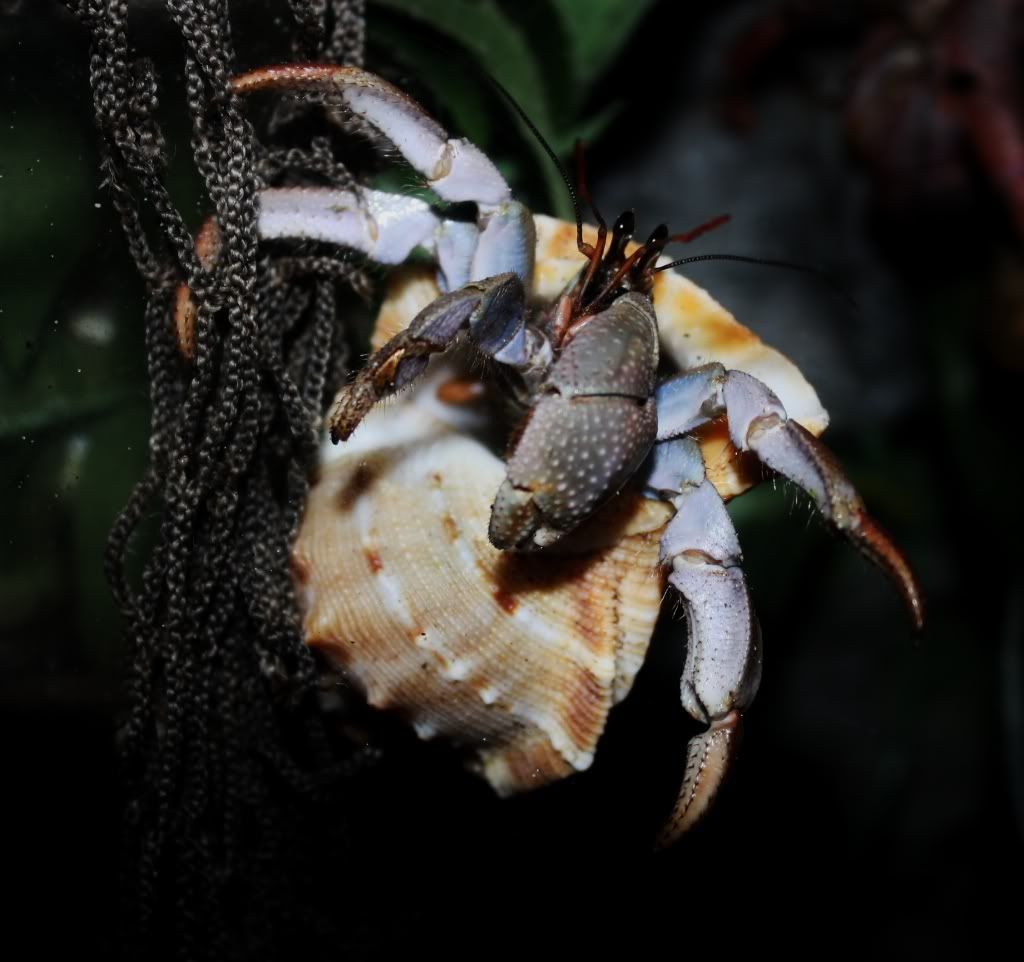 Shinto enjoyed hanging out poolside: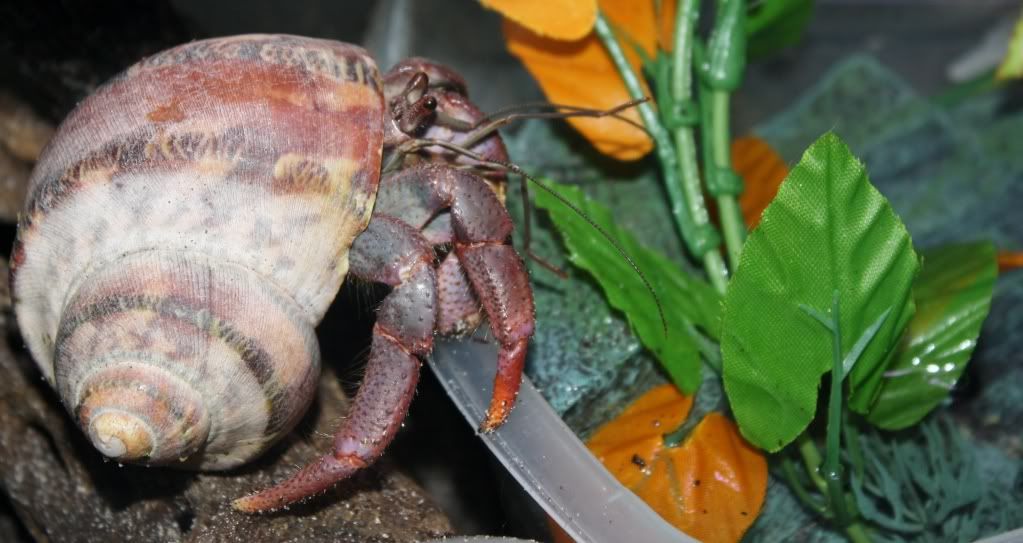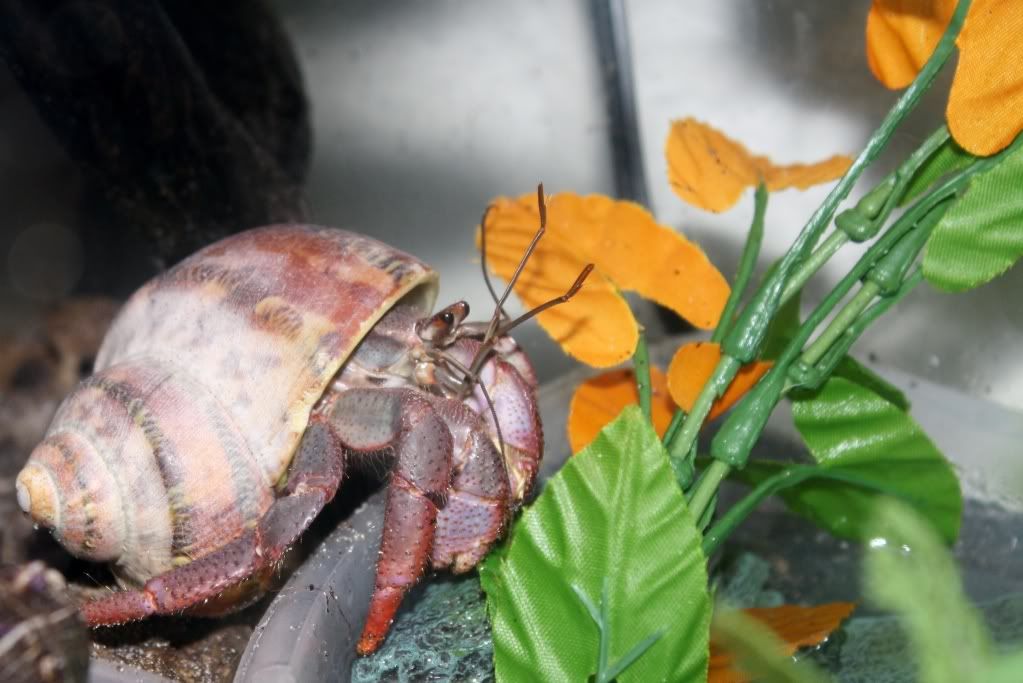 After hanging out poolside, Shinto did a little bit of climbing, too: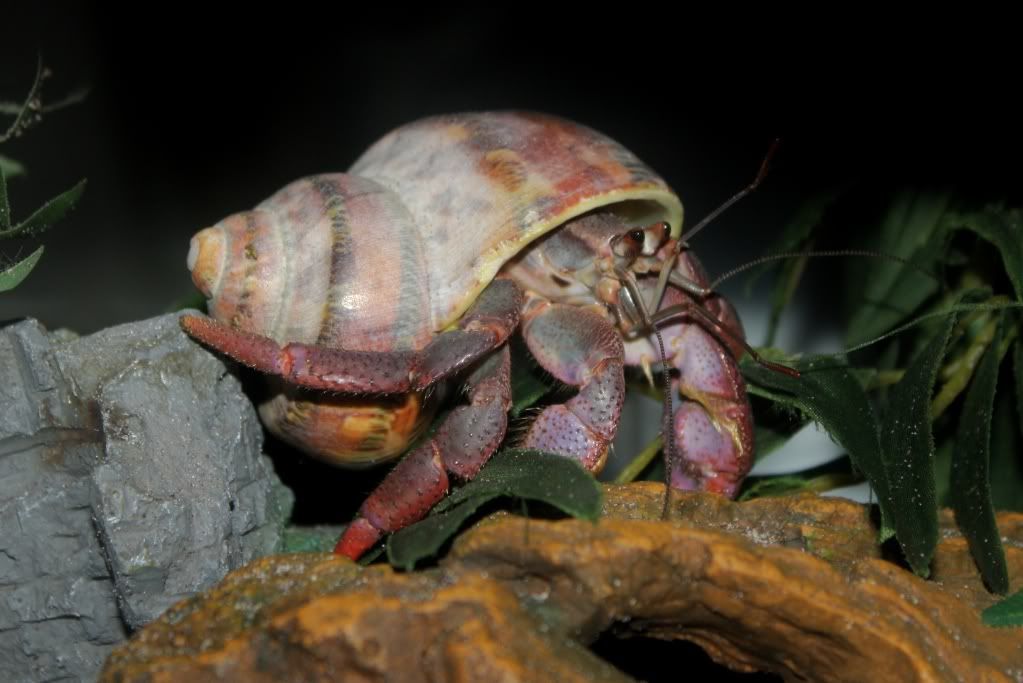 After seeing my flashing camera multiple times, he gained the courage to come up to the glass and check out my hand: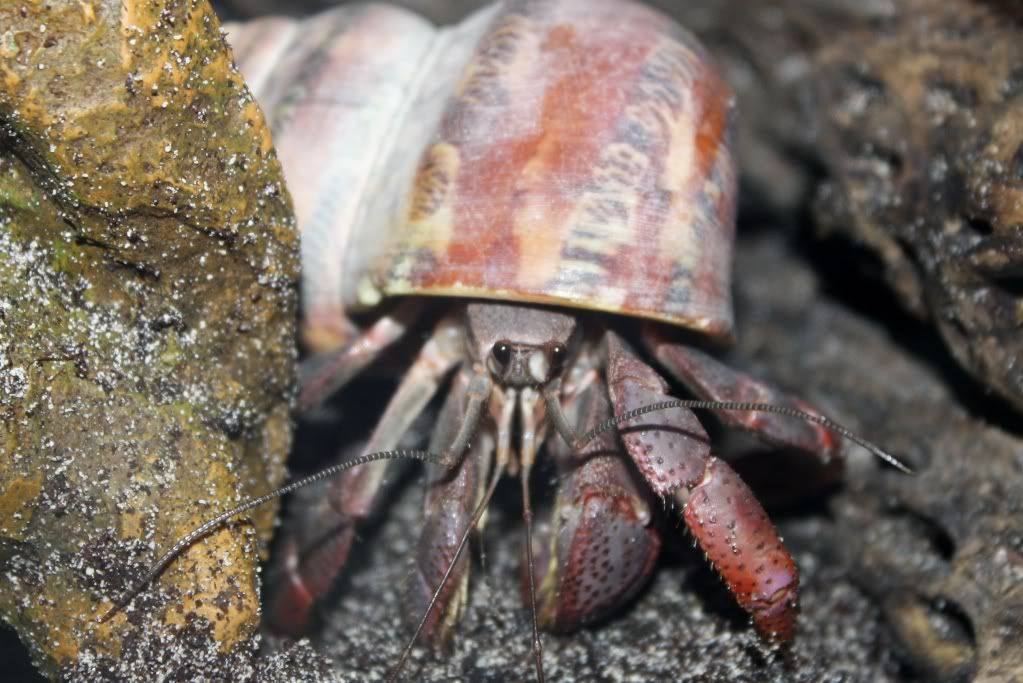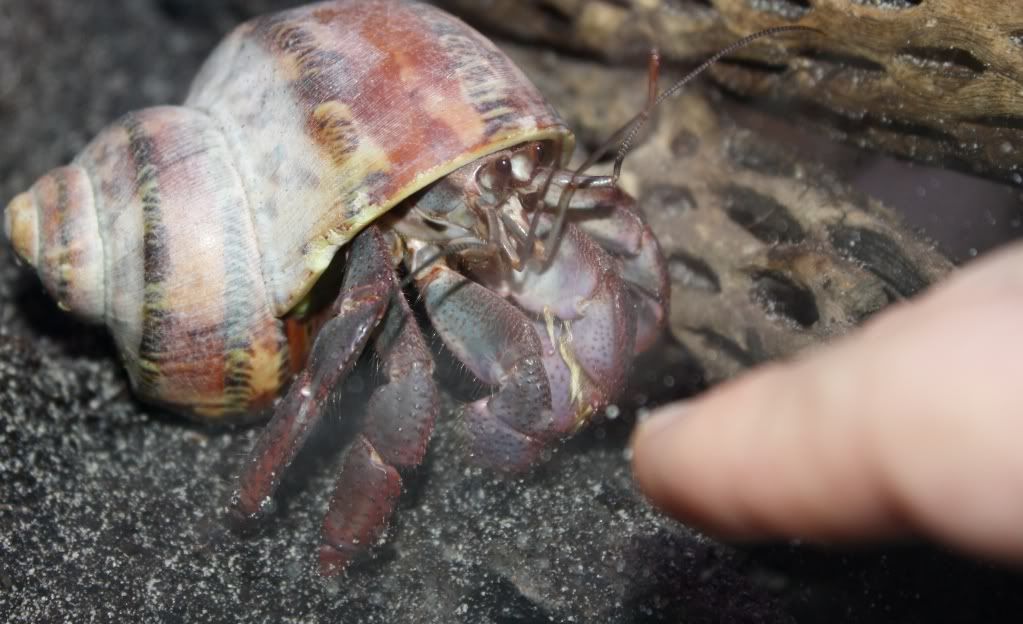 He also hung out with my Indo near the pool: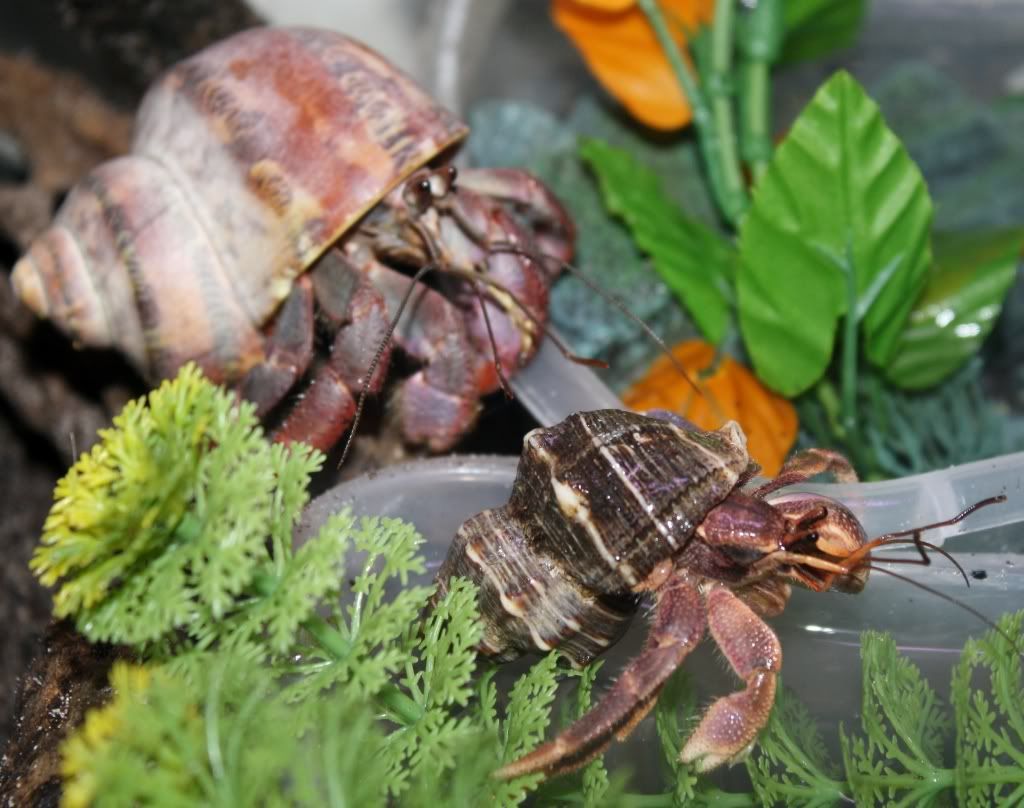 Indos love having fun in the water, too!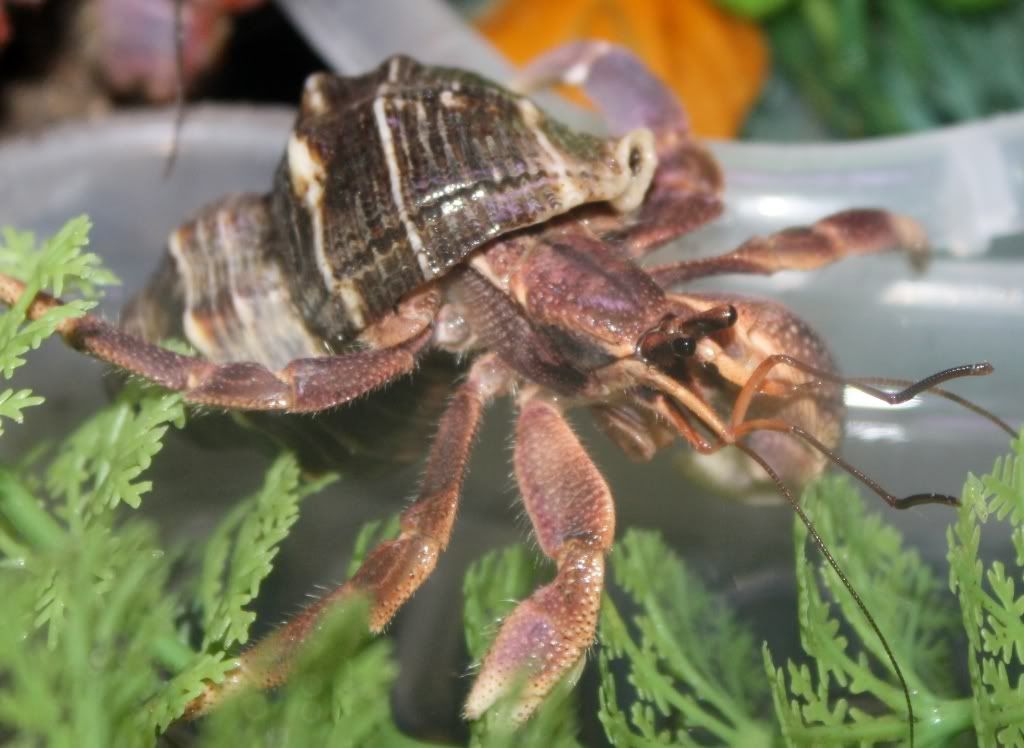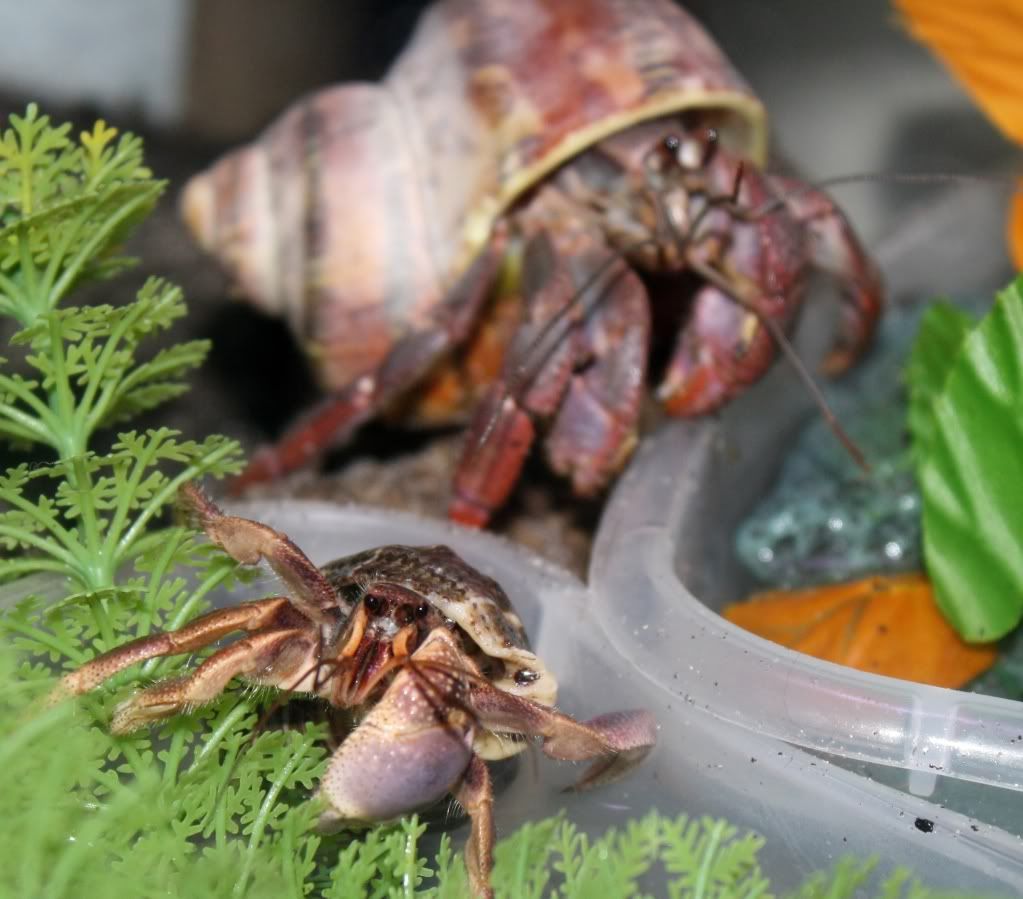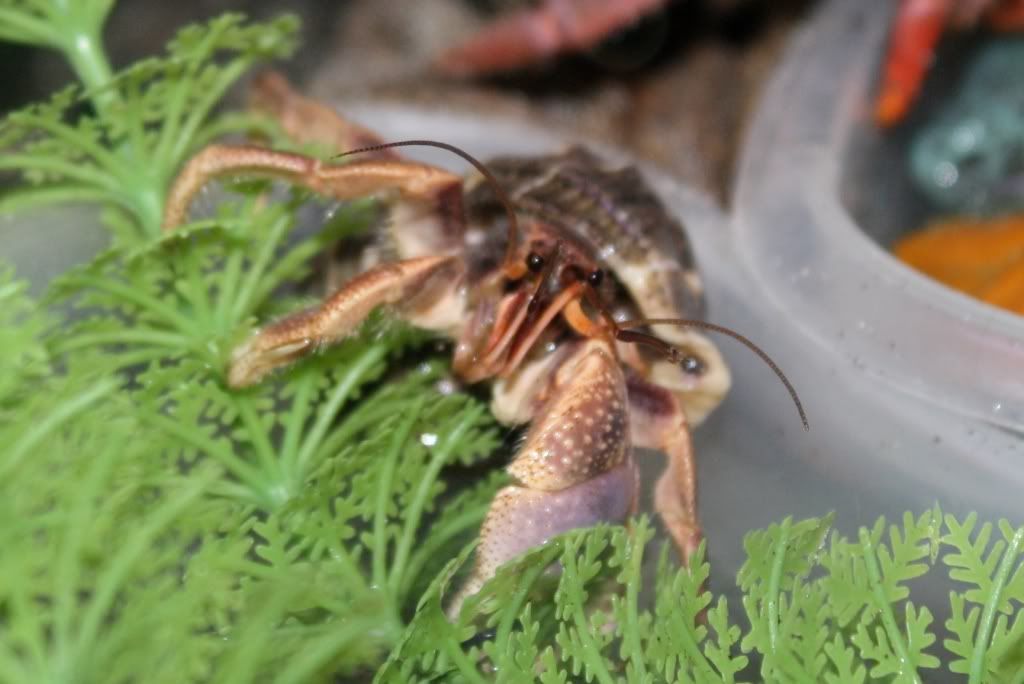 My Blueberry ventured out to eat some lettuce, too, that he/she had dragged away: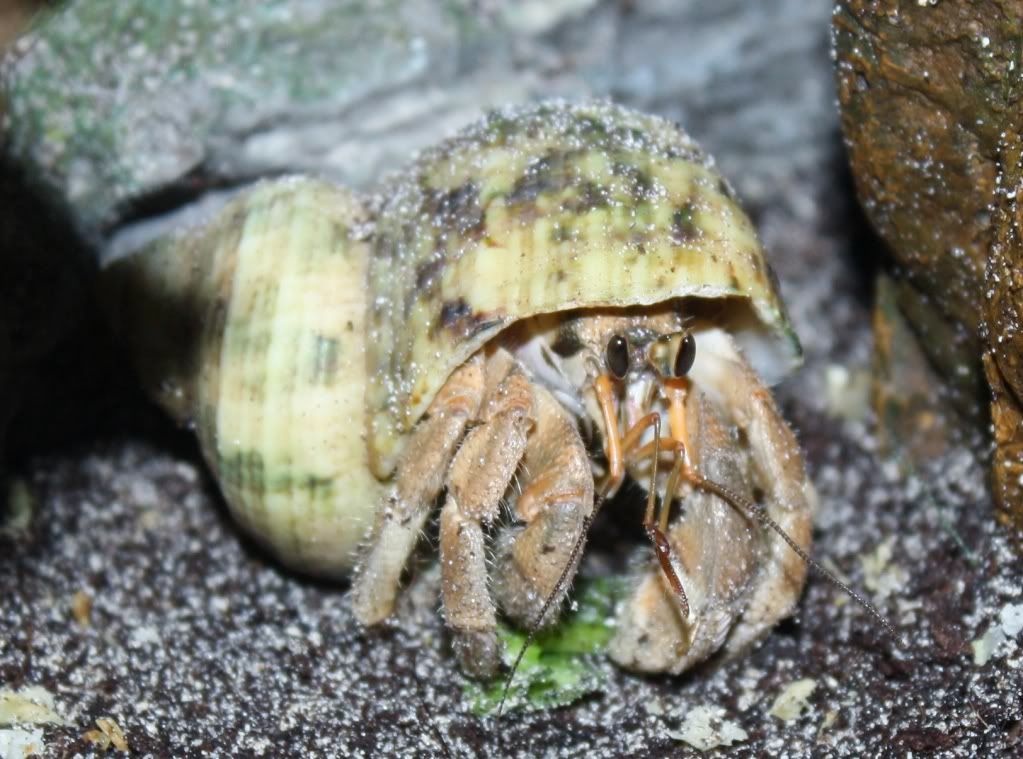 A close-up shot of Shinto: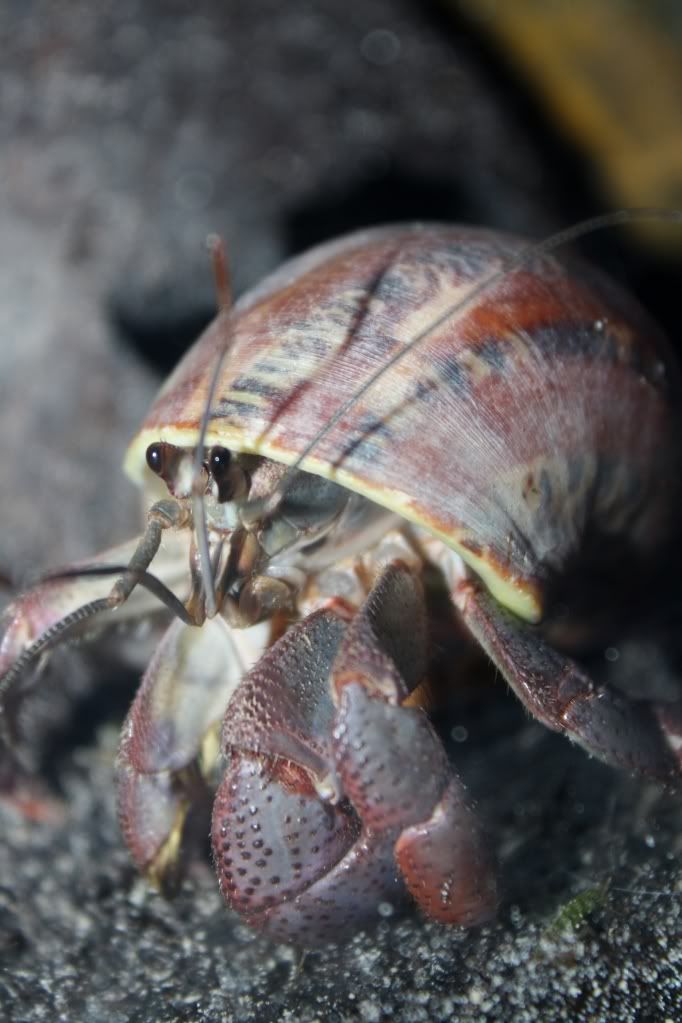 Indo climbing around: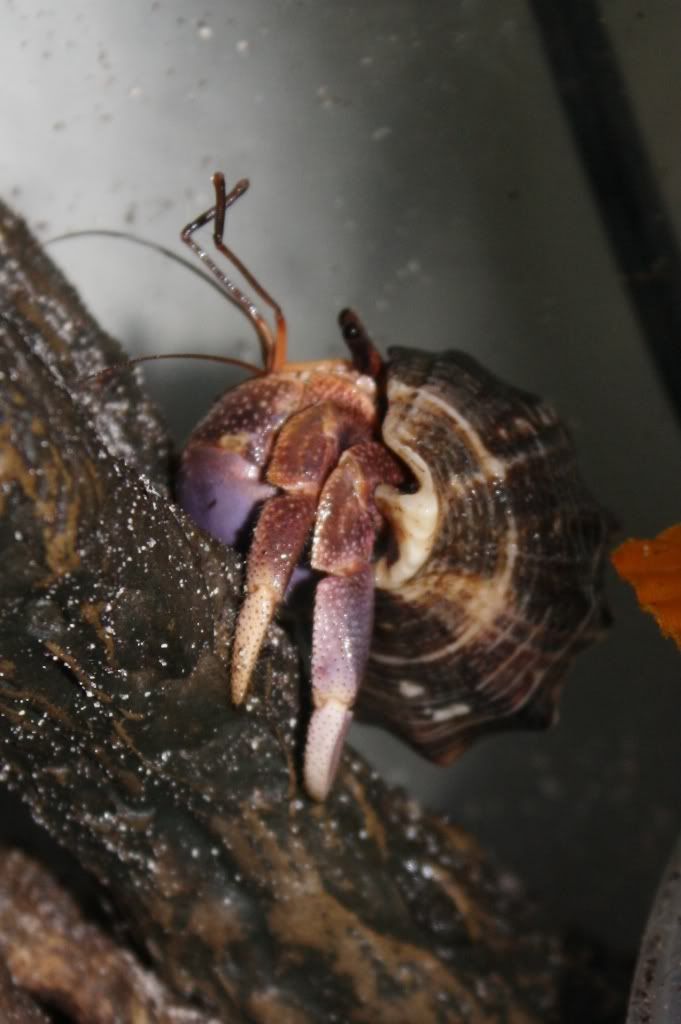 And finally, my dog Nikki enjoys watching the crabs from my bed, too!