Here is my current tat: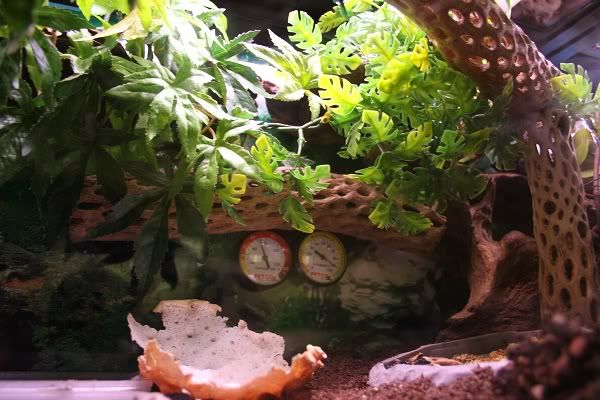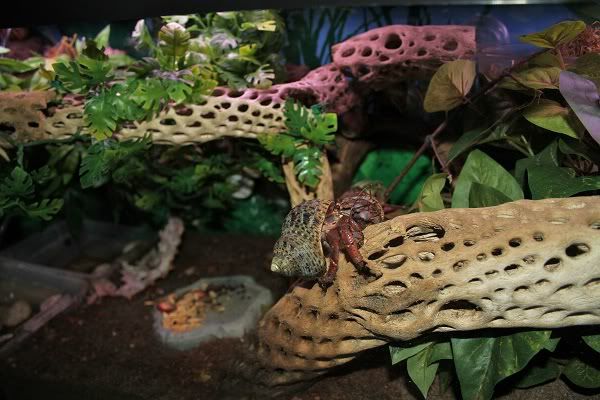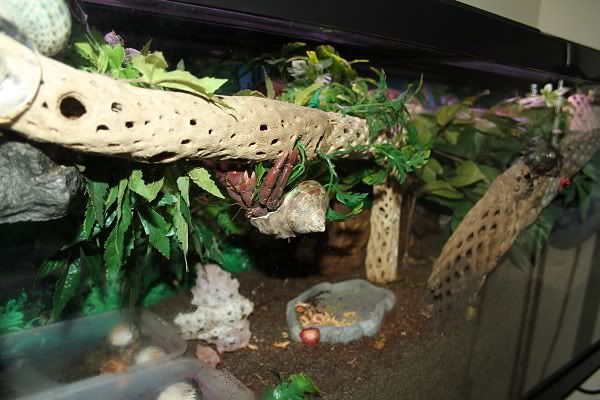 It looks better in person...
Violas: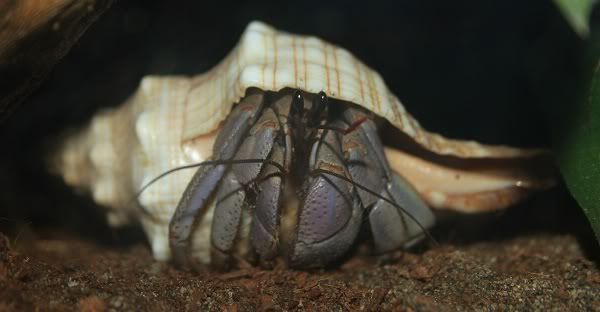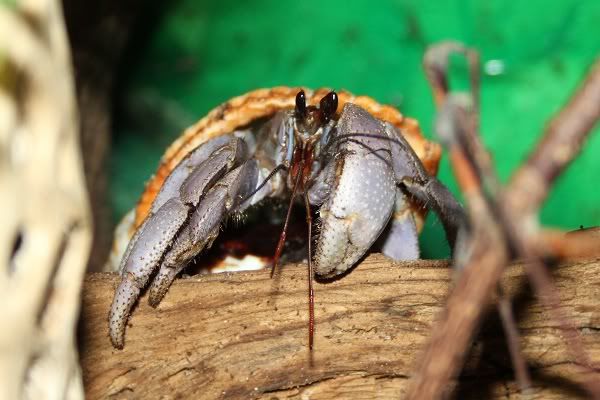 I have no idea how he got like this
Troublemakers: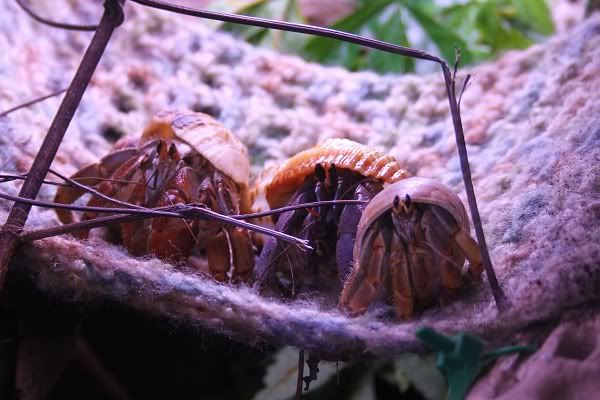 Sticky (she's molting right now):
Smiles:
She's sitting on Cat in this photo...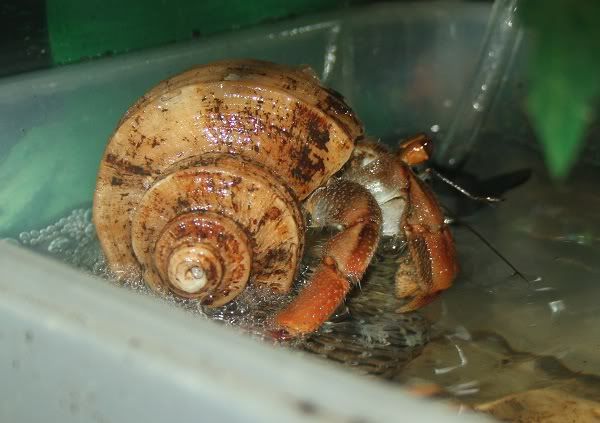 Poopy:
Some new teeny guys I rescued (they are in the green shells):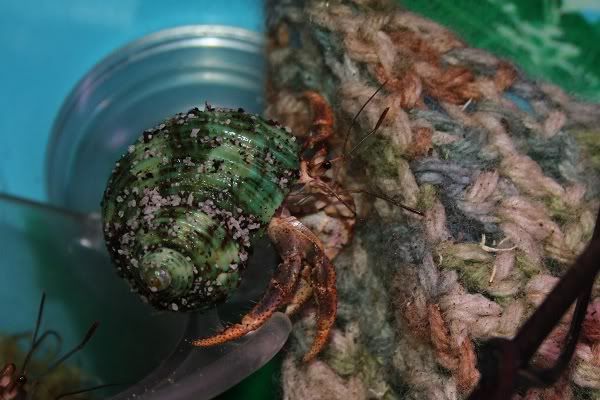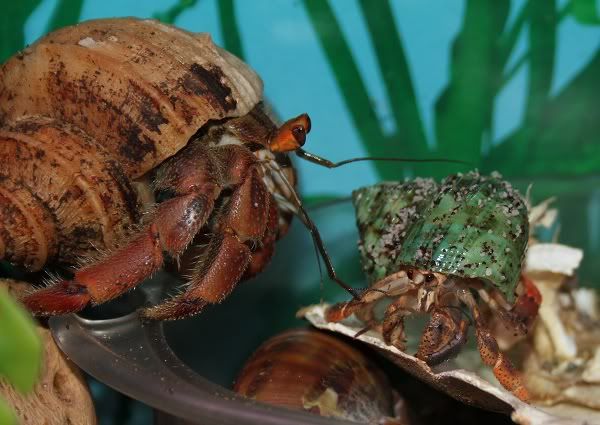 compared to Godzilla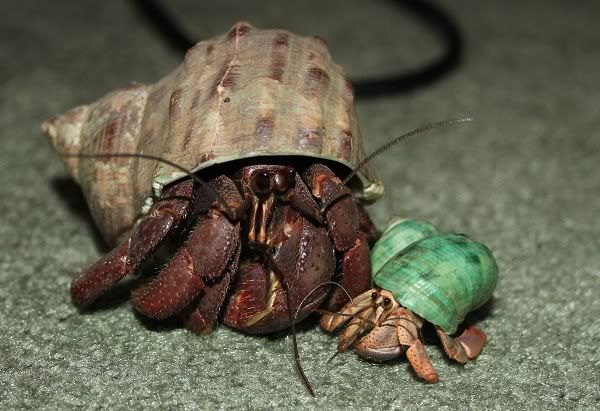 My crazy E's:
/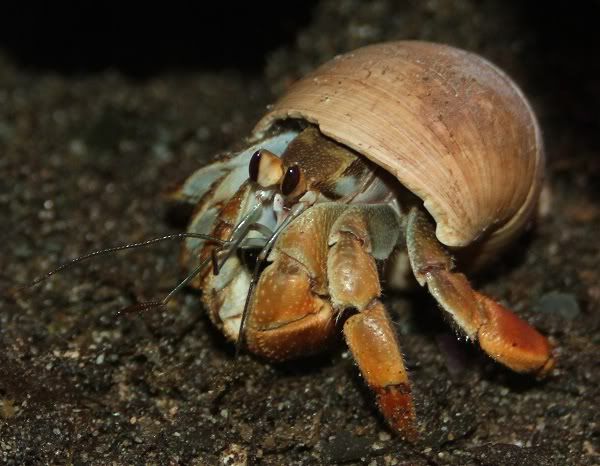 Minifloyd: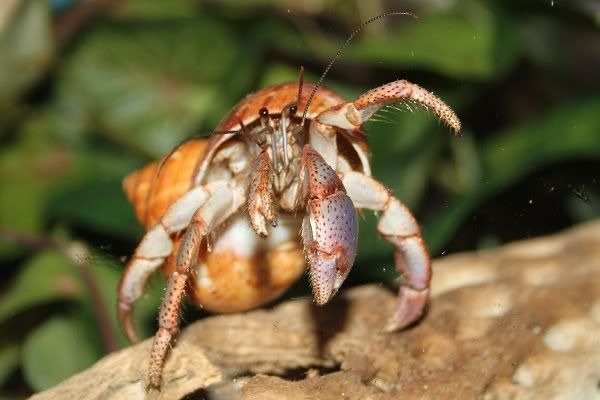 I see london, I see france

Kong (eating a plastic plant)
Indos:
Pontoon
Goose: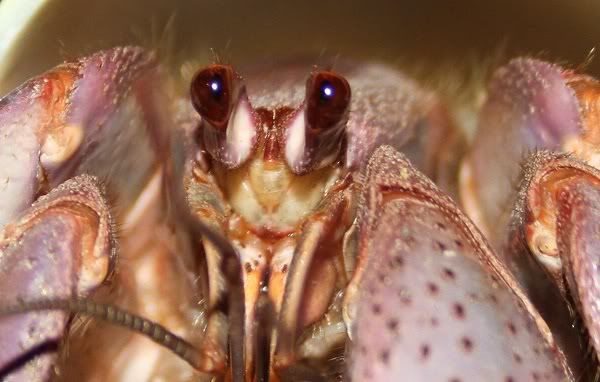 Godzilla: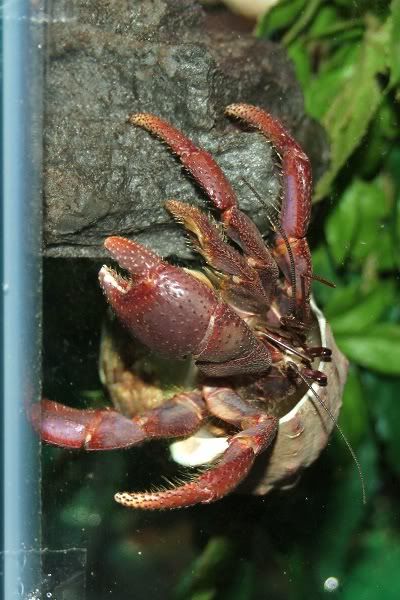 Gangsta (eating a fake plant)
Floyd:
Coral: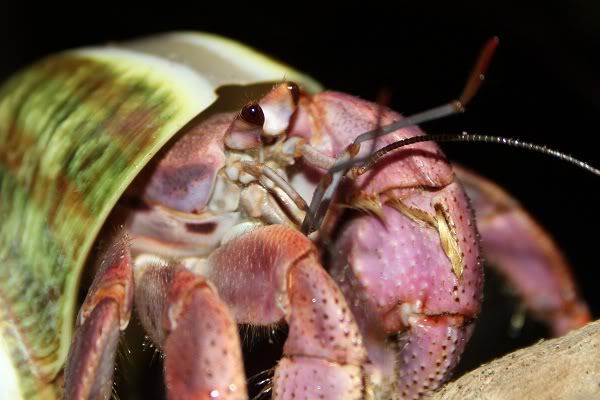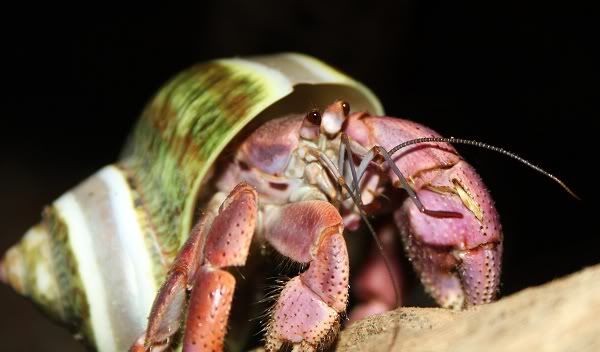 Cat:
Big momma (the crab who hatched her eggs)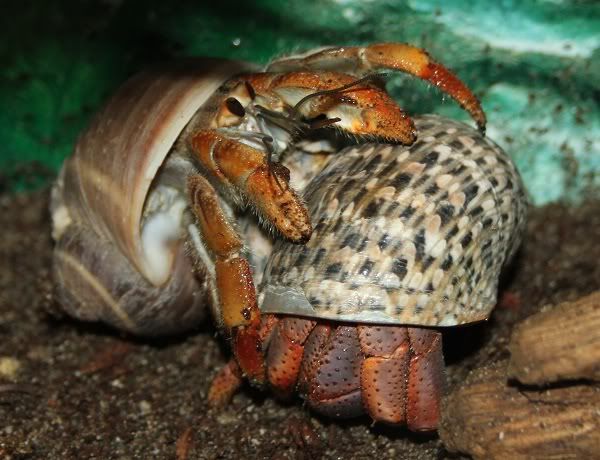 And the swan: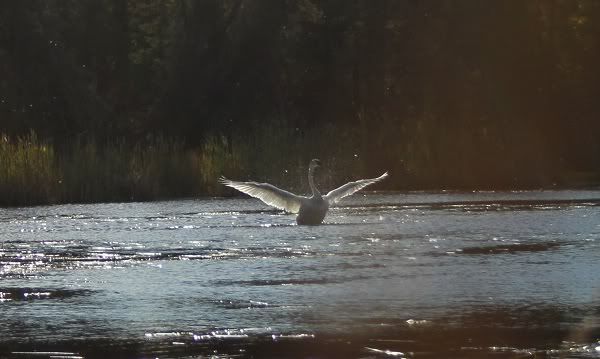 The swan photo would have been a million times better (and more of them) if I hadn't broken my telephoto lens a few weeks ago.

There were two swans and they were splashing around like crazy and the lighting was just amazing.

Really bummed out.
Videos...
An intense battle for a shell (nobody was hurt) :
http://www.youtube.com/watch?v=9O_YWeztHm4
Lost footage of fertile eggs:
http://www.youtube.com/watch?v=kB6V0zdrfV8
The full mating/egg/hatch video:
http://www.youtube.com/watch?v=bk8IbaSwr4g
Climbing:
http://www.youtube.com/watch?v=h0QVniScPMg
http://www.youtube.com/watch?v=v12ggm1aI38
Eating:
http://www.youtube.com/watch?v=frnb--crWlY
The 'tat tour:
http://www.youtube.com/watch?v=mrJ-TWKqqoE
Sticky being hilarious:
http://www.youtube.com/watch?v=NTPW0RXWzq8